GET TICKETS  
Sign up and you will film personalized demo reel footage with renowned acting coach, Ryan R. Williams (WINNER, Backstage Magazine Reader's Choice Best On Camera Acting teacher in Los Angeles ).
Included in this 2 day event, you will collaborate with award winning director Ryan R. Williams to achieve "A" picture performances in your very own showreel footage that is fully produced, shot on location and ready to use.
WHAT YOU GET:
1 SINGLE SCENE ( day 1)
1 INTERACTION SCENE ( day 2 )
1 MONOLOGUE ( day 2 )
SHOT IN 3 DIFFERENT LOCATIONS WITH THREE DIFFERENT LOOKS, AND AT NO EXTRA COST FOR ALL WORKSHOP ATTENDEES.
Enjoy taking your footage home on the last day of the workshop.  All media is given via USB flash drive, fully mastered in 4k, and ready to use right away.
You're in charge of content.
Customized looks to fit your casting.
You can bring whatever wardrobe you want.
The writing will be done on the day or structured improv.
We will harness your most powerful emotions.
Take home footage like this!  Instead of it taking months to assemble, you can get it all in this 2 day workshop.
See more examples here.
Your footage will consist of takes like this, in 3 separate scenes, some shot with scene partners, some focused entirely on you with your classmates as background.
This second example is what can be done to your footage with an editor who gets creative.  The raw footage is all yours to use any way you want!
  Color Corrected

  Sound Mixed

  

Mastered in ProRes 4K

  

True Cinema Quality
  Ready for any level editor to cut
The sizzle showreels below were edited in-house and are comprised entirely of footage from the Screen Actors System scene study class (additional editing fees apply).  They are excellent examples of how the footage can fit together.  To see more examples, click here.
Why are we able to create higher quality footage, and offer more scenes for you at a lower price?
Since we create your showreel in a workshop environment, we are able to take several people through the process at once.  This allows us to use only the best gear and staff.  And your peers will become supporting roles and extras in your clips adding to the production value (you also get even more footage of yourself this way).
Footage this clean, that looks and sounds like true studio level work would be very expensive to produce if you had to rent all the gear and hire the crew on your own. It would cost thousands and take weeks. Thanks to the power of a group setting, we made it so easy and cost effective!
Feel free to check out the competition and compare our results. We don't use lame reused scripts that hold actors back or the same tired and unrealistic locations.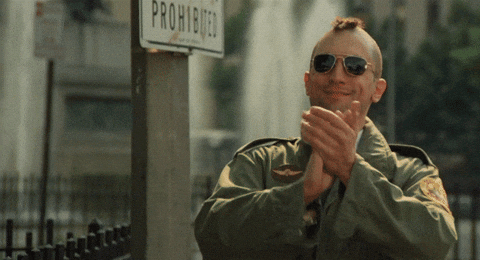 GET TICKETS  
SaveSave
SaveSave
SaveSave
SaveSave
SaveSaveSaveSave
SaveSave
SaveSaveSaveSave
SaveSave
SaveSave